Rosies Bed and Breakfast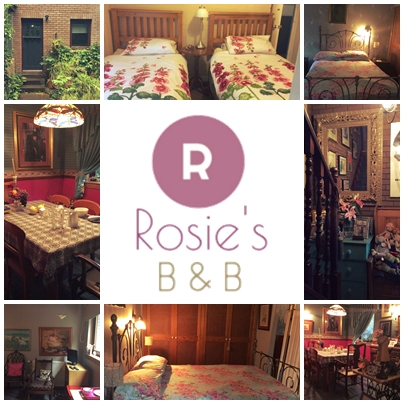 When choosing a place to stay you need to be sure your getting the very best deal with the best quality!
Roise's Bed and Breakfast Falkirk is all that in one homely B&B!
Rosie and Peter have been running a successful B&B in the centre of Falkirk for 19 years in a quiet cul-de-sac. We are 10 minutes' walk from train stations and bus station.
Falkirk's attractions are the exciting Kelpies, the Falkirk Wheel and canal systems and historic Callendar House.
We are convenient for the John Muir trail and the Bo'ness Railway museum as well as Edinburgh, Glasgow and Stirling.
We provide outstanding services to our customers at very reasonable prices!


Rosie's B&B Falkirk, is located within a quiet cul-de-sac within Falkirk.

- 5 minutes from Falkirk Town Centre
- 10 minutes from Falkirk High and Falkirk Grahamston Train Station's (Trains from Falkirk High run to Edinburgh and Glasgow every 15 minutes)
- 10 minutes from the Falkirk Wheel
- 5 minutes from Falkirk Bus Station